Egypt is off to another great archeological year! With the discovery of the fifth oldest cave painting in the world in Sinai, as well as 12 mummies unearthed in Saqqara, and now an Egyptian archeological mission in the Nile delta has found 83 ancient graves that predate Ancient Egypt!
A team of archaeologists working under the auspices of the Supreme Council of Antiquities, a government body, discovered the graves during excavations in the Om El-Khelgan region in the Daqahliya governorate.
According to Mostafa Waziri, the Supreme Council of Antiquities secretary-general, 80 out of the 83 tombs date back to between 4000 to 3500 B.C. to what is known as the Buto era, adding that this was the first time an archaeological team found something like this since a Polish mission at El-Farkha Hill in 2014, which found four poorly preserved graves at the time.
The find is helping researchers to understand cultures that were older than the pyramids and that possibly helped to lay the foundations for the Egyptian Old Kingdom.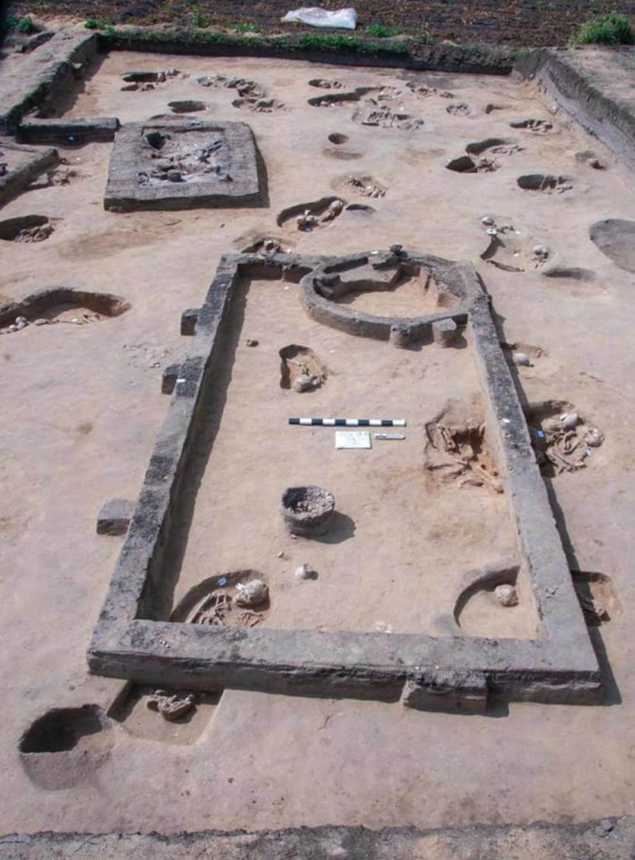 The Buto graves are oval pits 'inside which are burials designed in a squatting position rather than a sleeping position' according to Egypt Independent. A number of hand-made ceramic funerary items such as bowls and jars were found buried with the skeletons in the grave. These have also been found in many other graves, from Ancient Egypt.
The other three graves discovered date back to Naqada III, an era from approximately 3200 BC to 3000 BC that is sometimes referred to the protodynastic period and which saw major strides in state formation in ancient Egypt.
The Kingdoms of Lower and Upper Egypt were eventually united under the rule of a single Pharaoh around 2686 BC.
In the burials that date from the Naqada III , the archaeologists found skeletons that were also in a squatting position and were surrounded by funerary objects. 'Two clay coffins were discovered as well inside the second group of graves. This type of coffin from the Naqada III period have not been found previously in the region. Archaeologists also found in the three tombs kohl bowls that contained eyeliner. Oyster shells were also uncovered at the burial ground.
This discovery is an added value to the history of the site, as it clearly confirms that the site witnessed intense settlement during the Naqada III era in addition to the Buto period. More tombs buried in pottery coffins are expected to be revealed.
In recent years, Egypt has heavily promoted new archaeological finds to international media and diplomats in the hope of attracting more visitors to the country. The vital tourism sector has suffered from years of political turmoil since the 2011 uprising.